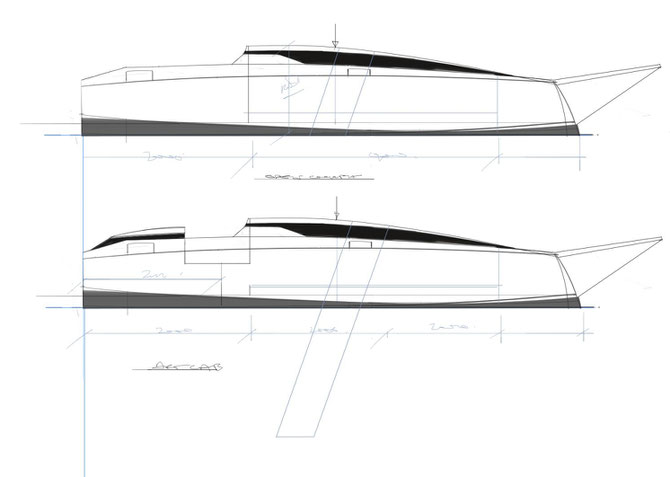 12th March 2014
Trimarans offer loads of space on the trampolines and the best place to be in the driving seat is way out in the aft corner, so you can afford to lose a little cockpit space in the design if sleeping quarters count. With an aft cabin, and by stretching the main hull out to 7m (just under 23') we can fit 3 sets of 2m (6'6") long berths in the Rascal. The berth in the aft cab is 1250mm wide with 900mm of headroom at preliminary sketch stage. In fact if you lift the berth another 100mm you just about have a queen size berth at 1460mm (4'8") wide - measured at the berth panel width. A generously sized hatch in the deck above the berth will lend an open feel while overnighting.
The berth in the forward cabin is 1150 wide (3'8") with 950mm (3'2")  headroom. It can be made wider by sacrificing a bit of headroom. 
For those who prefer the open cockpit there are three full size berths in the main and forward cabin, and you could fit a fourth by fitting some temporary panels over the galley space.