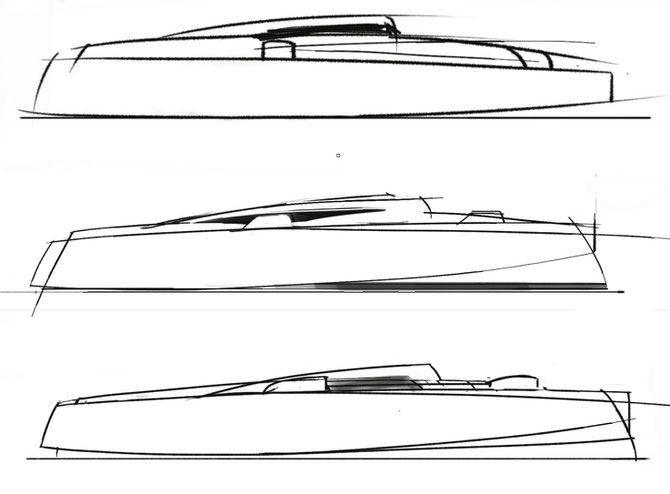 10th March 2014
We're looking at the feasibility of a smaller sister ship to the Rascal and we've given it the moniker of the "Scoundrel" to get the design project started. It has an LOA somewhere between 22' and 23' and uses the same styling them as the Rascal. The profile sketches above were done while the Rascal was in the concept stage. The new design will be a high performance cruiser suited to club racing and OMR events and it will use a folding system for ease of trailering.
What about foils? Well that's a strong possibility but initially we'll be focused on good all round performance and practicality.
More news on these pages as the work proceeds.